The New York Times had an interesting article on Rupert Murdoch's News Corp's bid for Simon & Schuster on November 17 and this was followed by yesterday's article in the LA Times that Simon & Schuster was actually bought by Penguin Random House. In any case, the number of 'big five' publishers has decreased from five to four. Each of these articles has some worthwhile insights.
First, the NY Times article written by Edmund Lee who covers the media industry for The New York Times. He has reported on major changes at news and entertainment companies, including 21st Century Fox, Comcast and The Walt Disney Company, as the industry grapples with challenges from Silicon Valley.
Mr Lee's article says, in part:
"Rupert Murdoch's News Corp is making a play for Simon & Schuster, the venerable home to best-selling authors like Stephen King and Hillary Clinton that raised a ruckus this year after releasing a string of hit titles critical of President Trump.
The powerhouse publisher was put up for sale by its owner, ViacomCBS, in March, and the company has since fielded more than half a dozen inquiries, according to three people familiar with the process who declined to be named because the matter remains confidential.
"In addition to News Corp, which already owns HarperCollins, a leading bidder is Penguin Random House, according to the people. Penguin Random House, the largest book publisher in the United States, is owned by the German media giant Bertelsmann. The French firm Vivendi, a minority owner of Hachette through the publisher Lagardère, has also made a bid.
"At least one of the offers has topped $1.7 billion, far above the minimum ViacomCBS had set, according to two of the people. Several financial firms, after lobbing offers below that range, are no longer in the running. Final bids are due before Thanksgiving, and ViacomCBS could announce a winner some time after that. A deal may not materialize.
"Publishing has become a winner-takes-all business, a circumstance brought on by Amazon's aggressive pricing, and now a publisher needs size to survive. Tent-pole titles can better offset losses from weaker books. A bigger inventory can generate more data on the habits and interests of book buyers.
"Those dynamics underpin the wave of consolidation that has swept the business in the last decade. Penguin and Random House merged, Hachette Book Group acquired Perseus Books, and News Corp bought the romance publisher Harlequin.
"Founded as a publisher of crossword puzzle books in 1924 by Richard L. Simon and M. Lincoln Schuster, Simon & Schuster expanded into a major house with 50 imprints, including Charles Scribner's Sons, the publisher of Ernest Hemingway, F. Scott Fitzgerald and Thomas Wolfe. The company now has 1,350 employees and publishes roughly 2,000 books a year.
"The company has proved durable, even during the recent downturn. Simon & Schuster's revenue rose 8 percent to $649 million this year through September. Profit before tax during the same period rose 6 percent, to $115 million.
"Any merger agreement would also have to undergo regulatory scrutiny. A combination with either Penguin Random House or HarperCollins, the two largest book publishers in the country, could raise questions in Washington. Penguin Random House's sales exceeded $4 billion last year. Annual sales at HarperCollins, which reports its fiscal year at the end of June, were about $1.7 billion.
The Los Angeles Times article is written by Christi Carras and Ryan Faughnder.
Christi Carras is an entertainment reporter at the Los Angeles Times. Ryan Faughnder is a film business reporter for the Los Angeles Times' Company Town, covering the major Hollywood studios, including Walt Disney Co.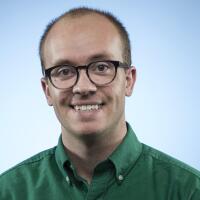 It says, in part:
"On Wednesday, ViacomCBS announced plans to sell Simon & Schuster to Bertelsmann's Penguin Random House for a whopping $2.18 billion. The merger, set to be finalized in 2021, will see S&S continue to operate independently as part of the Penguin Random House publishing empire.
"It's the latest step in the long-term consolidation of the publishing industry, in which book houses are looking to gain bargaining power when dealing with online retailers such as Amazon.com. Hachette Book Group in 2016 bought Perseus Books, following the 2013 merger of Penguin and Random House and News Corp.'s 2014 deal for HarperCollins to buy romance novel publisher Harlequin. Critics of such deals worry that bigger behemoths in publishing wield increasing power over authors.
"C. Kerry Fields, a professor of business law and ethics at USC's Marshall School of Business said he doubts the Department of Justice will quash the Penguin Random House-Simon & Schuster deal. Antitrust authorities, he said, focus their attention on potential harm to consumers, rather than authors. In a dispute between the publishers and Amazon, the Justice Department sided with the latter, charging the largest publishers with collusion to control prices. The suit was settled in 2012-13, and the merger of Penguin and Random House soon followed. Supporters of the latest acquisition will probably be able to argue that consolidation levels the playing field.
"In a Wednesday letter to his staff, Penguin Random House Chief Executive Markus Dohle hailed Simon & Schuster's 'distinguished legacy of publishing notable authors, perennial bestsellers and culture-shaping blockbusters' as a 'natural complement to our publishing programs and catalogs around the world. As we have demonstrated, we can successfully unite company cultures and prestigious publishing teams while preserving each imprint's identity and independence. Simon & Schuster aligns completely with the creative and entrepreneurial culture that we nurture by providing editorial autonomy to our publishers, funding their pursuit of new stories, ideas, and voices, and maximizing reach for our authors.'"