The BBC ran an amazing story on September 19 about a young English woman who gave up a career in financial law for crime writing; she decided to go down the self-publishing path and has sold seven million copies.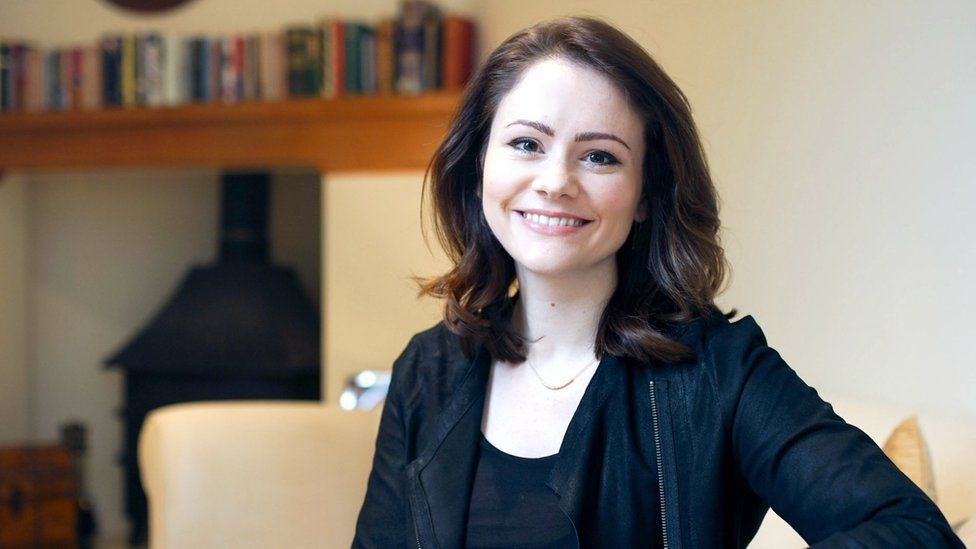 Duncan Leatherdale of the BBC wrote:
A young woman brutally slaughtered in a ritualistic killing on Holy Island. A skeleton concealed by a murderer in Hadrian's Wall. A robbery of ancient artefacts from Durham Cathedral.
"Once you get bitten by the writing bug it's hard to shake it," Louise says.
"Everywhere we go I find little bits of inspiration from the landscape, although I'm not always looking for places to commit crimes.
"That only really happened once when I was on Hadrian's Wall and I did think, 'hmm, you could hide a body here'."
Since 2015, Louise has written 18 books in the DCI Ryan series, four novels chronicling the exploits of forensic psychologist Dr Alexander Gregory, a short story anthology and the Cornish cove crime thriller.
For the previous 10 years, she had been a financial services lawyer in London which involved tackling white collar criminals and "trying to stop people perpetuating fraud".
"I found after a few years I was not loving it and I could not say my heart was fully in it."
Deciding to take a sabbatical, Louise, who by this time was married to a barrister called James, set her sights on studying forensic psychology.
But her work-break soon became a "lovely surprise" maternity leave as she discovered she was pregnant with the couple's first child.
At around the same time, the couple were on a train bound for Edinburgh when, travelling up the Northumberland coast, she had a flash of an idea that went on to change her life.
"We saw Holy Island," Louise says.
"It was miserable weather but so atmospheric and I remember looking at the island and thinking it would be a great place to set a story."
Inspired by her love of the "golden age of crime writing" encapsulated by the likes of Agatha Christie, as well as her childhood passion for the good versus evil narratives of the Christopher Reeve Superman films and Star Wars saga, Louise found herself creating a new detective – Det Ch Insp Maxwell Finlay-Ryan.
His first adventure is on Holy Island, where he has gone to recover from his own recent trauma when he is confronted by the gruesome murder of a young woman whose remains are found in the priory ruins.
Louise spent 18 months writing it around getting to grips with motherhood, before starting the hunt for an agent and publisher.
"With breath-taking naivety I sent it to 12 or 14 agents and publishers thinking that would be enough. I only later learnt JK Rowling sent Harry Potter to hundreds.
"I did have one offer from what I would call a midsize publishing house which was exciting, but when the contract came through and I was supposed to feel elated, I just didn't.
"I thought, 'I'm handing over an awful lot here, my intellectual property in perpetuity'.
Holy Island was published by Amazon as an e-book on 1 January 2015 and sold 25 copies, all to family and friends, while Louise also printed a few copies to sell in local bookshops.
But by May it was number one in the Kindle store, knocking Paula Hawkins' Girl On A Train off top spot, with daily sales of about 4,500 for which Louise credits "word of mouth".
The majority of her seven million plus sales have been e-books although printed copies produced by Dark Skies Publishing, the firm run by her and her husband, can be found in mainstream and independent bookshops with audio books also available.
Louise acknowledges she is in a fortunate position to be able to have the time and support of her family to write and publish her books, with James effectively operating as the publishing director.
"Independent publishing is not for everyone, it does depend on what your support network is like," she says.
In November Dark Skies Publishing will publish its first book not written solely by Louise – an anthology from more than 50 authors to raise money for homelessness charity Shelter.